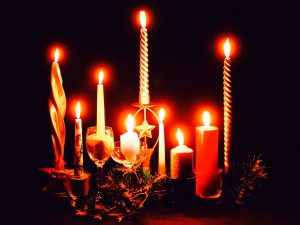 The festive season is fast approaching (yes, I know it's only just turned September but it'll be here in the blink of an eye). In preparation for this immensely busy time in the choral music year I have added new Christmas Carols sheet music to the sheet music store.
Nativity – a new Christmas Carol for children's choir and piano commissioned by Shean Bowers and the Melody Makers of Bath Abbey in 2015. Words by Sue Curtis.
Nativity SATB – a brand new 8 voice version of Nativity, for unaccompanied adult choir.
Lament In December – from The Cool Web : A Robert Graves Oratorio. Graves' beautifully sad winter carol Lament In December is particularly poignant and relevant in 2016 as it was written during the Somme 100 years ago this December.
So Long Ago One Christmas Morn – an original Carol with words by Benjamin Prance (1980-2013) for SATTB choir. So Long Ago is inspired by the music of Herbert Howells
And There Was Light
I have spent July and August this year writing a Christmas Oratorio called And There Was Light. The world premiere is in Bath Abbey on December 10th 2016 by the choirs of Bath Abbey. This new exciting work has a libretto by Sue Curtis and me, made up from traditional Christmes Carols and narration from the King James Bible. There are two new carols with original lyrics by Sue Curtis, Nativity and Winter Lamb.
The piece is written for
Narrator
3 part Treble choir
3 Soprano choir
two Trumpets
Percussion
Harp
Piano
String Quintet
The sheet music for And There Was Light will be available to puchase in the Sheet Music Store in time for Christmas 2017.