London, 1888. With Whitechapel's citizens living in the shadow of Jack the Ripper, Arthurian legends take to the streets in a thrilling quest to stop the killer before he strikes again. This is the world of Dance of Death: Du Lac & Fey the new game from Salix.
Take on the roles of immortal hero Sir Lancelot Du Lac, and cursed sorceress Morgana Le Fey, as you hunt London's most prolific serial killer. Join forces with Whitechapel local, Mary Jane Kelly, to explore the capital's underbelly, meeting a diverse cast of characters who fill the streets of the Metropolis with noise and colour.
Explore the sights, sounds, and locations of the Ripper's London, and immerse yourself in all that the Victorian era had to offer.
Developing Dance of Death: Du Lac & Fey
The original idea for the game was a simpler story of a man and his dog, but this changed due to the creative director Jessica Saunders' fascination with Arthurian mythology and its evolution over the time, including during the Victorian era. The fantasy premise and elements aside, the game is to be as historically accurate as possible. In that task the team was aided by historian Judith Flanders who had previously worked on Assassin's Creed Syndicate.[ The game's art style was inspired by the works of 19th-century painters John Atkinson Grimshaw and James Abbot McNeill Whistler.
The Dance of Death: Du Lac & Fey soundtrack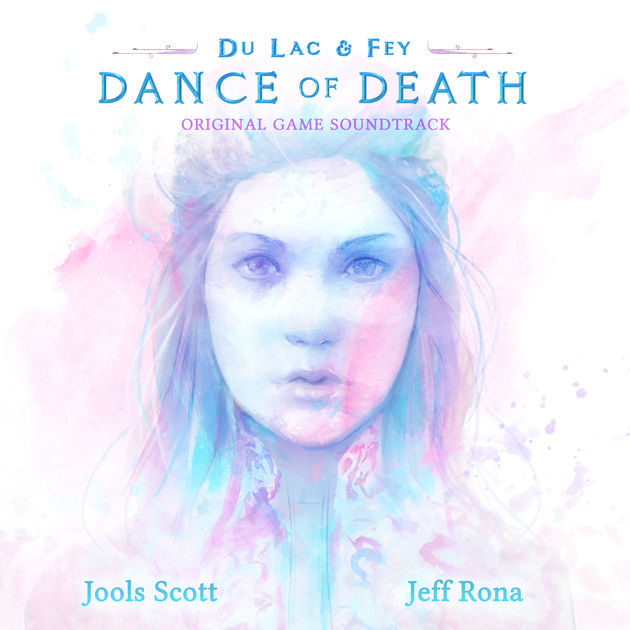 The Dance of Death: Du Lac & Fey soundtrack is a collaboration between Jools Scott and superstar game composer Jeff Rona. Each composer was assigned a character to write for, and were left to develop the score using their own individual voices. This has given the characters contrasting yet complimentary musical signatures, and different emotional journeys.
The soundtrack is out now on all major streaming and mp3 platforms, via Materia Collective.
Dance of Death: Du Lac & Fey (Original Game Soundtrack) was made possible by the following individuals:
Jeff Rona: Composer, Producer
Jools Scott: Composer, Producer
Alec Justice: Co-Producer
Benjamin MacDougal: Flute (Solo)
Cody Matthews: Co-Producer
Emer Kinsella: Violin (Solo)
Fred Selden: Clarinet (Solo)
Gareth David-Lloyd: Vocals
Isaiah Gage: Cello (Solo)
Nick Burchall: Co-Producer
Olly Lawson: Album Art